Why Choose Us
Motor Works is a family-owned auto repair shop that's been serving the people of DeKalb, Sycamore, Cortland, Malta, Waterman, Shabbona and surrounding areas since 1984.
Our Waiting Area
Our comfortable waiting area is designed for your convenience. It includes TV, free Wi-Fi, and toys and coloring books for kids.
Shuttle Service
Motor Works offers a customer shuttle service to lessen the inconvenience of being without your "wheels". Shown below is Dan, one of our service writers. He is headed out to pick up a customer whose car we just finished. Auto repair is about people first, then cars.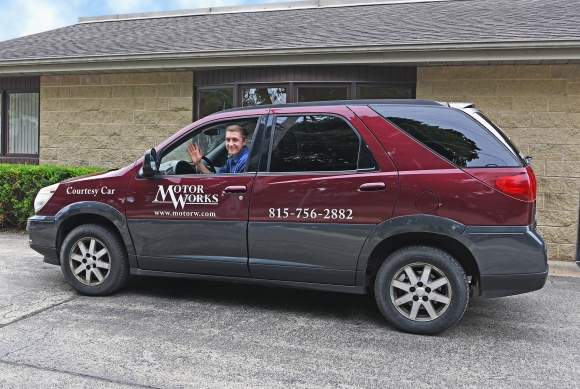 Free Inspections
Got a problem with your car, give us a call.
We will set a time for you to drop by and spend 5 or 10 minutes with you at no charge, "getting our feet wet". This way we can talk intelligently about your vehicle's needs.
We can then discuss time, costs, any required additional testing. etc. Nothing beats an initial free inspection as a way to begin the repair process.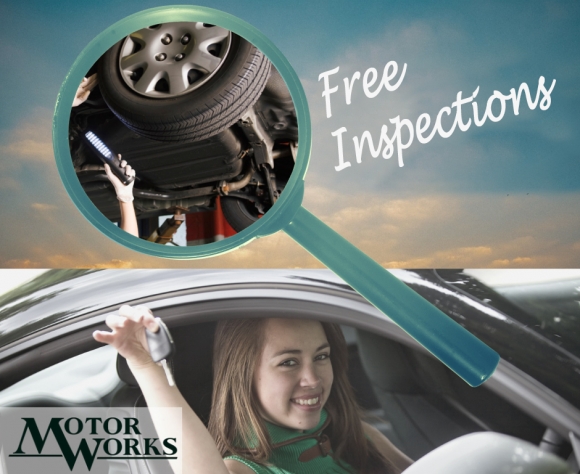 Financing
Motor Works offers financing to qualified applicants through Personal Finance Company. Please call us for details.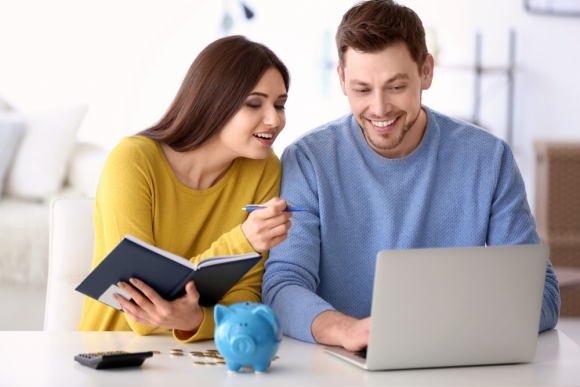 Nationwide Warranty
Motor Works as a NAPA AutoCare Service Center offers a nationwide 24 month/24,000 mile warranty
Included FREE on your qualifying repair or service work.
Covers parts and labor on qualifying repairs and services for 24 months/24,000 miles.
Honored nationwide by thousands of NAPA AutoCare Centers, so you're protected even when you travel.
All NAPA AutoCare Center locations are locally owned and operated. NAPA AutoCare is not a franchise, but a high standard in the automotive industry developed by NAPA more than 20 years ago. Because it meets or exceeds NAPA's high standards — and has an outstanding reputation in your community — your local NAPA AutoCare Center can offer exclusive benefits like the NAPA AutoCare Peace of Mind Warranty to its customers.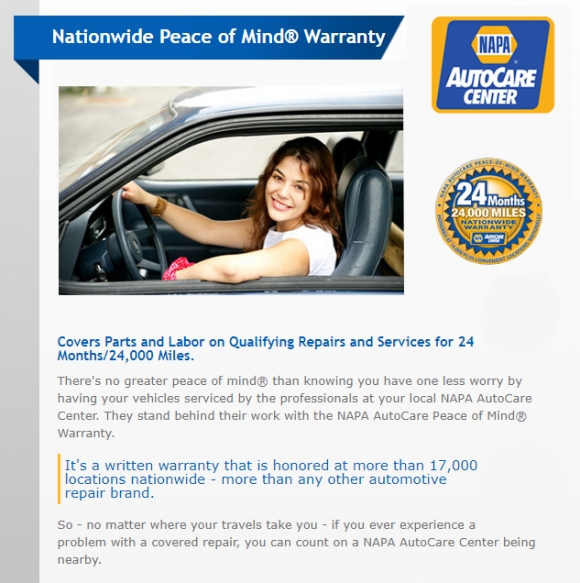 Eco-Friendly
Motor Works recycles tires, Freon, and fluids such as engine oil, transmission fluid, and antifreeze.
Parts and fluids are bought in bulk to avoid bottles reaching landfills.
Parts are cleaned in an enclosed environment to eliminate fumes.
Green cleaners now replace older more volatile products.
The shop has gone "paperless" with the technicians now using Wi-Fi based tablets to record all aspects of their repair work. ​